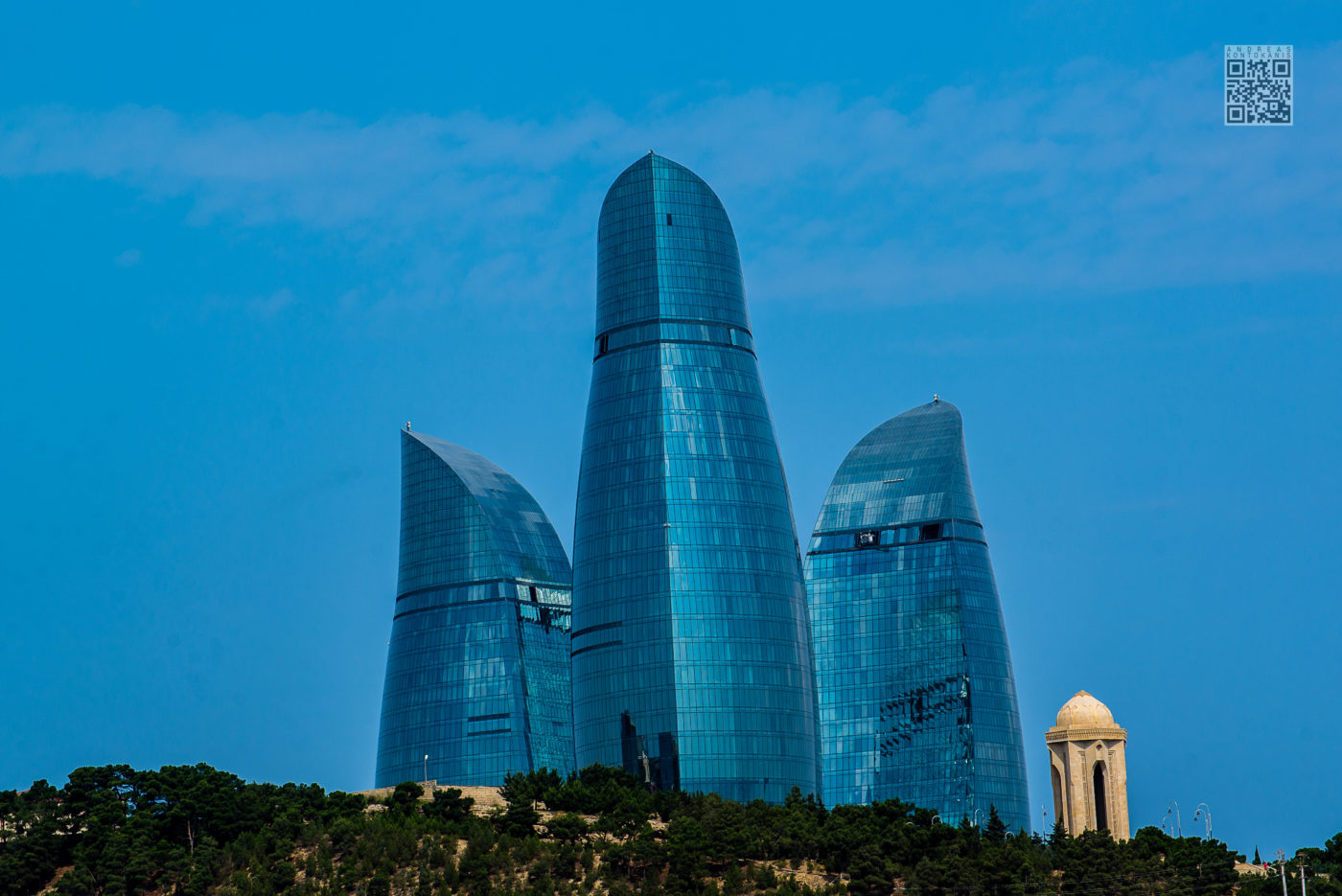 Travel
Flame towers
| | |
| --- | --- |
| Aperture: | f/11 |
| Focal Length: | 145mm |
| ISO: | 100 |
| Shutter: | 0.002 sec |
| Camera: | NIKON D600 |
This year was my 2nd time in Baku. The previous time that I've been was in 2008. I was amazed with all these new skyscrapers that were raised the last 8 years.  Baku had a very nice architecture and very historical building.
Now from everywhere in the city you can see the "Flame Towers" . I was amazed to see that the previous the previous taller building was the obelisk that inside burns a fire in the monument for people that died in the war for Nagorno-Karabakh.
Nowadays towers full covered with led show all night some flames and several messages. The time that I've spent there was Chess Olympiad so the towers all night showed chess pieces.