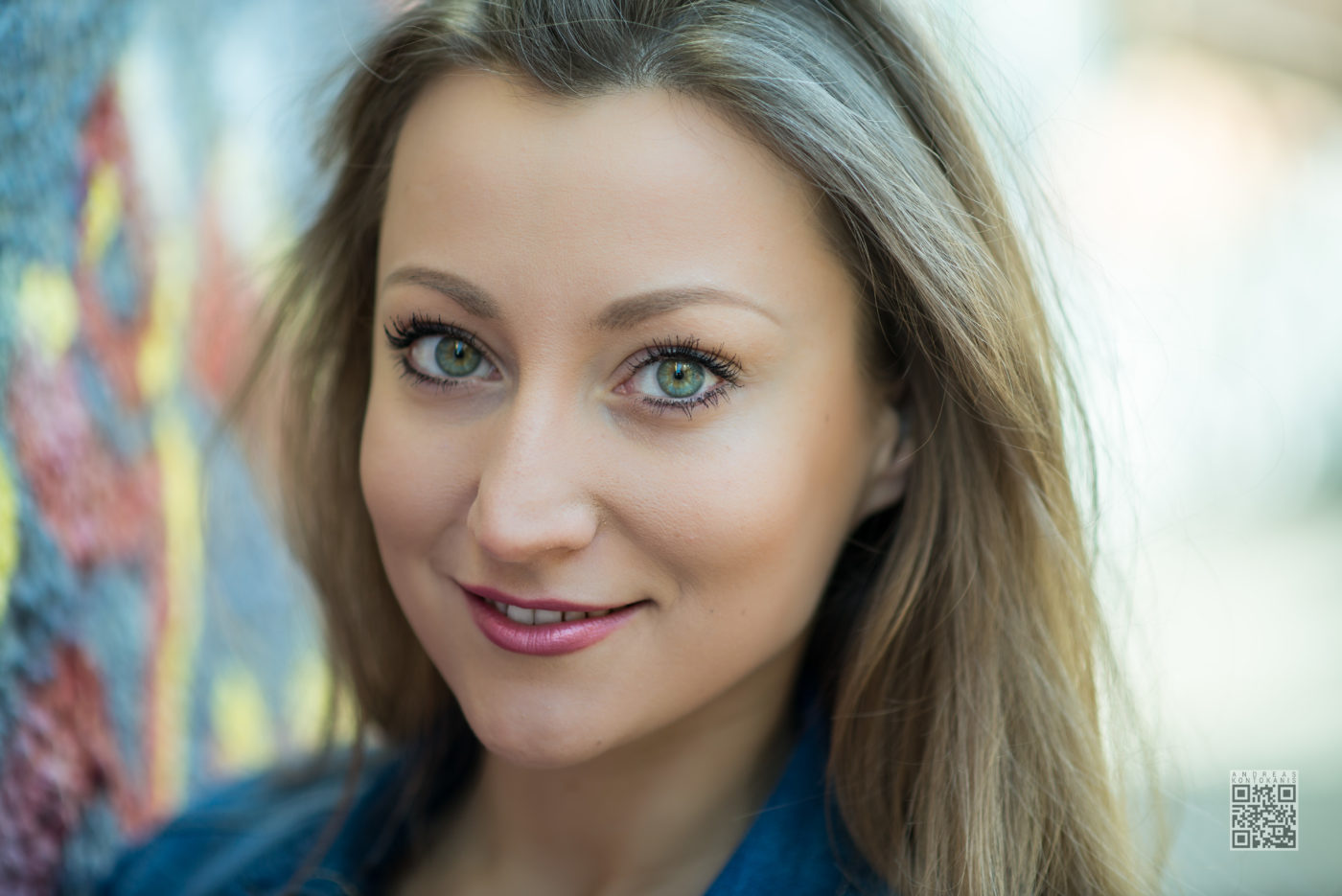 Portrait
Jenny
| | |
| --- | --- |
| Aperture: | f/1.8 |
| Focal Length: | 85mm |
| ISO: | 100 |
| Shutter: | 0.0015625 sec |
| Camera: | NIKON D600 |
Portrait of Jenny. One close up portrait from the photoshoot with Jenny. Jenny is professional model and she had several good photos, so as I know that I am not very good in retouching I was hoping that I will give to someone to do the retouch of the photo. A very good friend offered to do it but after many months of waiting I decided to do it alone even if the result is not what could be by a professional.
I think the result is not bad at all but I let you decide.
The photoshoot took place in Athens.
model: Evgenia Cherepakha
assistant photographer: Evangelo Moutsidis