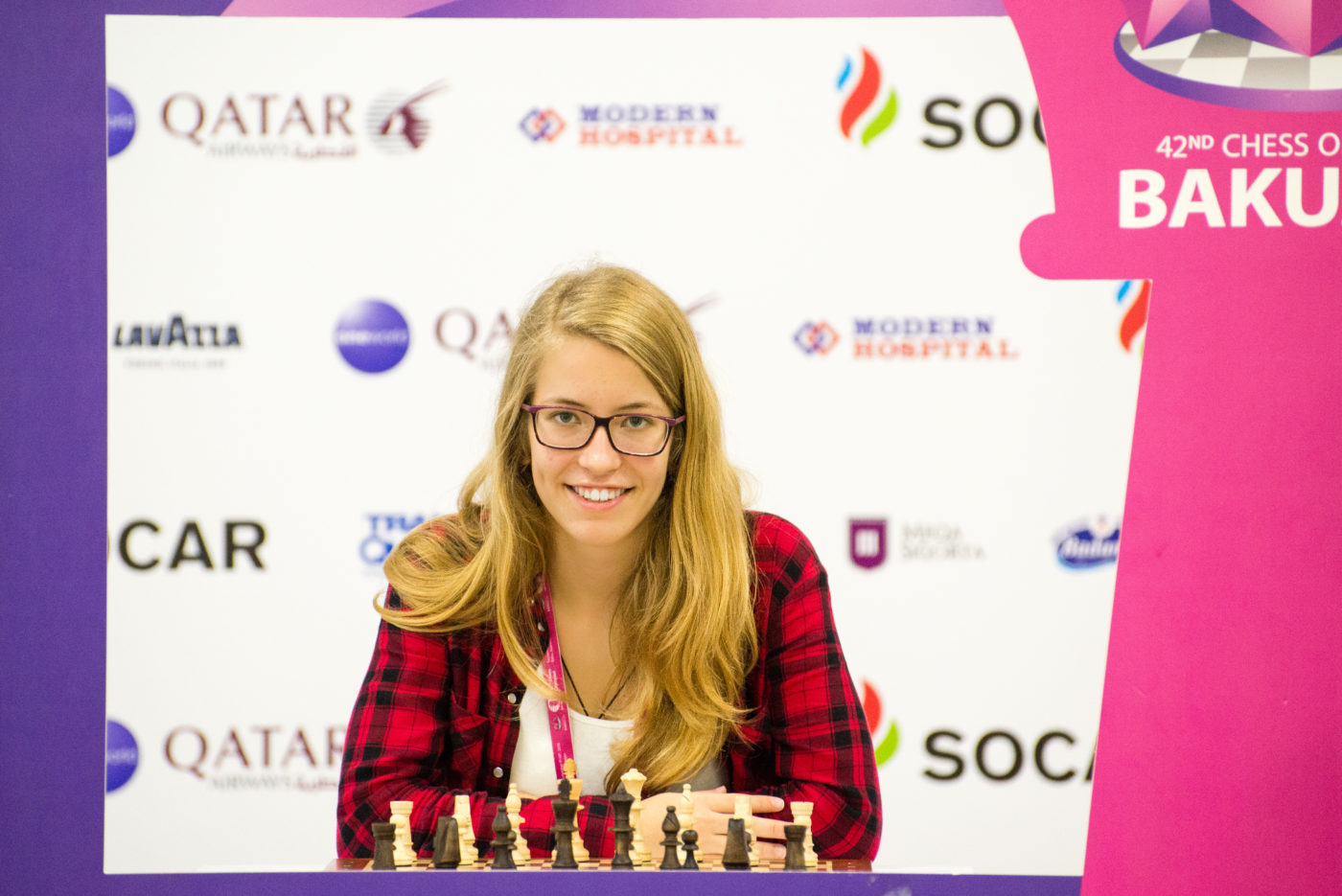 chess
Three times world youth champion Tsolakidou Stavroula
Stavroula Tsolakidou is probably the best Greek talent based on her successes. She is only 16 years old but already she has taken 3 times world youth championship. She won the category girls U14 in 2013 when she was 13 y.o. As she already had achieved the goal of gold medal at U14, next year she played at U16 even if she had the option to play in the U14 category. She took silver medal. At 2015 she won the U16 gold medal and that make her this year to challenge at U18 even if she is only 16 years. But it didn't make any difference. She won again the golden medal.
The most interesting about her is her character, her big smile and when you speak with her you see a very mature person that she is still a child. Last year I was happy to be with her in 3 tournaments (world youth & cadets championship 2015, Moscow Open 2016 and Baku Chess Olympiad).
In Baku, one day she had finished her game early we had the opportunity to have a walk, I bought her ice cream (to forget her loss) and we made a some pictures in exposition hall. One of these photos is the one above.